Vedic Astrology Practices Channelize Positive Energy, Enlightenment, & Invigorate Souls of Earthlings
Letting you enjoy growth & success in your professional life by changing your fortune in your favor, is the prime feature of Career Astrology services of indianhinduastrologer.com
Financial prosperity hidden in your fortune is spiritually explored by apt astrological practices that channelize abundance, fulfillment and financial stability in your life.
Regular details of your future & fortune hidden in your zodiac signs are freely offered by Indianhinduastrologer.com with absolute Vedic trustworthiness, on daily, monthly & annual basis.
Confused about your birth date, or not aware exact date & time of your birth, our Birth Time Correction services provide exact birth date & related details with complete accuracy
Know Future by Kundali Analysis
Know all about your future & fortune through Online Kundali Analysis services provided by us. You only need to brief us about your natal chart & personal details, and Pandit Ji will analyze & provide details regarding your future & fortune
Astrological consultation
Get the answers of all your problems regarding your life, future, fortune, miseries, health, etc. in the most fitting Vedic manner. You can easily ask queries to astrologer by writing questions to us, and our astrologer will solve all your problems
Get Your Horoscope Details
Know your horoscope peculiarities through apt Vedic Horoscope Details by updating us with your questions and personal details. Pandit Ji does accurate & effective horoscope analysis, and through that, he answers all questions with Vedic veracity
Know Your Business Success Report
Get Business Success report by providing us a brief detail about your identity, natal chart & business venture. Pundit Ji will aptly analyze your horoscope, and provide all the details regarding future-chances of your business success
Difference Between Vedic and Western Astrology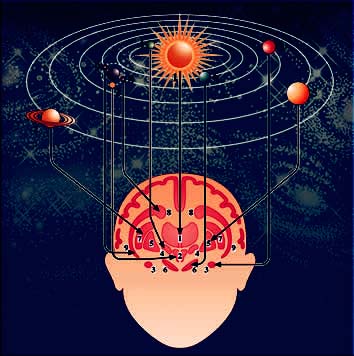 Two Worlds of Astrological-Universe differ on Astronomical and Interpretive levels. Sidereal Vedic Astrology presages future & signifies with Karmic Tendencies. Tropical Western Astrology identifies with Psychological Nature. Demystify their Mystery here!
Vedic astrology & western astrology are two major parts that do same things by using two different ways that differ on interpretive and astronomical grounds. Interpretively Vedic chart is in square while western chart is in round shape. Calculation of horoscope is done differently in both, and on interpretation ground, it is said the Vedic astrology is little more precise compared to Western astrology. Choice of zodiac is understood as one of the fundamental difference between both of the astrological practices.